Vendors
Register for space as an Exhibitor at WasabiCon.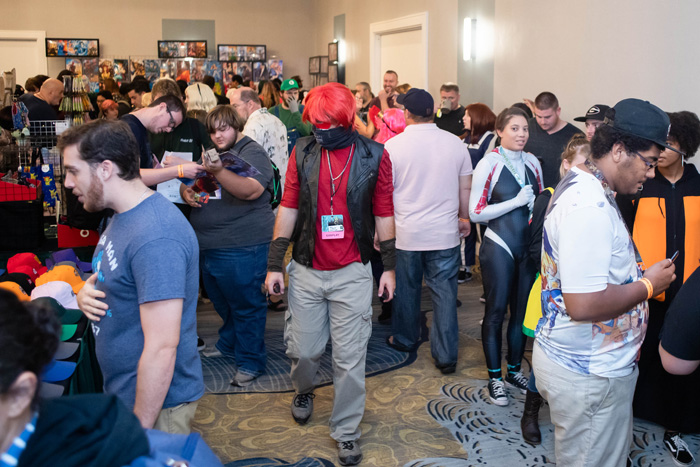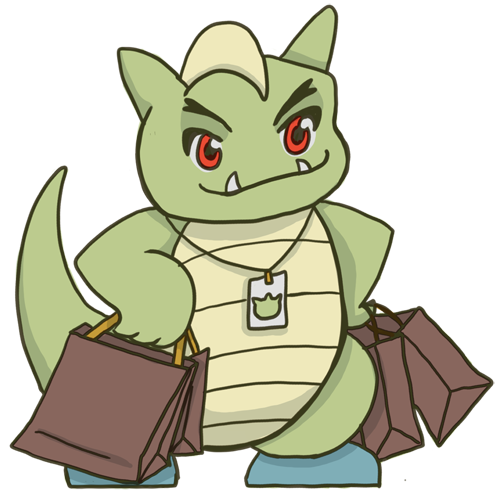 SOLD OUT! However, we are still accepting applications for our 2023 waitlist.
WasabiCon is seeking exhibitors and vendors that appeal to fans of video games, tabletop gaming, cosplay, Asian culture and pop culture in general. Our convention offers a great opportunity to sell merchandise in a family-friendly marketplace or just help get your brand noticed by our attendees.
Prior to applying, please review our Exhibitor Policies.
To apply, click the "REGISTER TO BE A VENDOR" button above, and then select Exhibitors. From there, select Vendors. Next, select "Join waitlist" and complete your information to apply. Once approved, payment will be processed and you will be notified. If you aren't approved, we will cancel your order and let you know.
Please note: Power, Internet, and parking are not included with your booth. You can order these services directly from the Prime F. Osborn III Convention Center by using this form once your space is confirmed.
QUESTIONS? Contact Jo at Jo@GreenMustard.com
2023 Vendor List
Abe's collectibles
Anime Art Class
Anime Garage Café
Anime Gift
AnimeRx
Anthony Wang Shoes
Arcanic Artistry
Art by Joe Lisi
Asian Beauty Essentials
B and Z's Relics and Events
Bandai Gashapon
Bead Geekz
Best Anime Shop
Big J's Toys
Blackjack Anime Store
Bucket Hat Forever
Corset Punk & Kilts
Creative Image Designs
Crooked Crescent
Custsum Creatives
Dark Shadows Arts
Dasenia creations
DC-Imports
East Coast Family Chiropractic
Echo
Embroidery Island
Everything Dice
Ezshop
Ferrokinetics
Gallery Panda
Glitchgear.com
gmanime.com
GOMEZ TRADEZ LLC
Hadokoa Contrast
Haha Anime and Games
Hannahmation Studios
Holiday Matsuri
House of Anime
I Shrunk the Cosplayer
Jacksonville Public Library
JPUSA enterprises LLC
Koko kuma
Light Love Candle Co. LLC
Make Me Your Waifu!
Max Level LLC
MaxLiving Chiropractic
MEGACON Orlando
Midnight Fury Designs Llc
Mom and Hop's Anime Shop
MTSTAR
My Little Kawaii Anime
Mythical Mountain
Neon Culture
Nostalgic Auto Sports
Origami Whale Games
OYOY ANIME
peachade
Pixel Empire
PlanetShelly
Politecorp.inc
Pride Kitty
RAM Imports, LLC
Retro Rainbow
Safari Ltd.
Sakuratopia Anime
Senpai Squad
Serendipity Collections
Small Obsession
Snacky Nom Noms, LLC
Space Ninja Sabers
Springsink
Steve Minty
The Art of Megan Withey
The Blue Ogre
The Conpack Collective
The Crafty Gamer
The Nest Trinkets
This That and the Other Anime
TOTO-O
Triforce cosplay and accessories
Twisted Heroes
V1 Tech
Vincesfur
Visit Jacksonville
Wabiiworks
War Horn LLC
WasabiCon
Weapon Direct
Weebs4Weebs
Wild Bills Soda Co
Wizard & Willow
WolfLord Studio LLC