Plan Your Visit
Welcome to the Wasabiverse. Let's help you get started!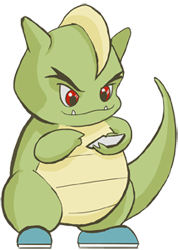 WasabiCon is a 3-day weekend event designed as a convention for enthusiasts of anime, cosplay, tabletop gaming, video games and popular culture. For first-timers, it can seem a bit overwhelming, but we're here to let you know everything you'll need in order to have a successful and enjoyable experience.
(Seasoned con-goers might also benefit from the information here since event culture changes from year to year.)
If, after reviewing everything here, you still have questions, we're here to help! Email your question to jax@WasabiCon.com and someone will get back to you as soon as possible.
1. Read About the Event
Our website is full of information about the event. We suggest you read the About Us page to get a general overview and see the history of WasabiCon in Jacksonville, Florida. Then, take a few moments to read our FAQ page to gain some deeper insight in regards to the convention, its format and what to expect.
2. Follow us on Social Media
WasabiCon maintains an active presence social media in order to stay connected with fans year round. This is a great way to stay informed and keep up with announcements and updates to the forthcoming event.
Additionally, we suggest you check out Wasabi Anime's Discord and Twitch channels. Discord is a great place to connect with fellow attendees and discuss plans for the convention. Twitch is a streaming platform where we host shows about fan culture and even, at times, a focus on fandom in Jacksonville, Florida.
3. Buy your ticket.
WasabiCon is a ticketed event, and you must purchase admission to attend. There are four different tickets available for purchase: Friday only, Saturday only, Sunday only or a Weekend pass. We recommend a Weekend (3-day) pass in order to have time to comfortably experience everything, but you can still have a fulfilling time on a single day admission. There are often "early bird" discounts if you buy a Weekend pass sooner rather than later. Click here to see ticket prices and information.
4. Reserve a hotel room.
Having a hotel room during the convention isn't required. However, it does make a number of things easier when experiencing what the event has to offer. Fans will reserve a room in order to have a place to comfortably change in and out of costumes, store things they buy throughout the day, or even just take an occasional break from the crowds. Additionally, WasabiCon works with the hotel to create evening dining and entertainment experiences from time to time. You can find hotel reservation information here.
5. Plan your day.
WasabiCon typically posts the event schedule about two weeks before the convention. Take some time to read it over and check out events that you want to see in advance to save time at the event. This will make your experience much easier to navigate once you're on property. You can find the event schedule here.