Artists
Secure space in the WasabiCon Artist Alley.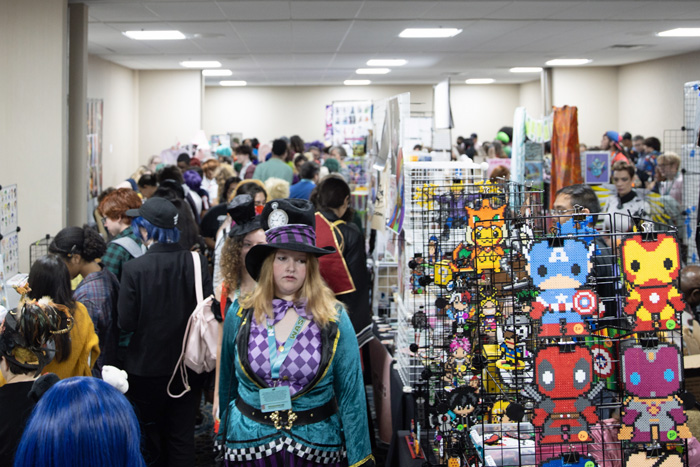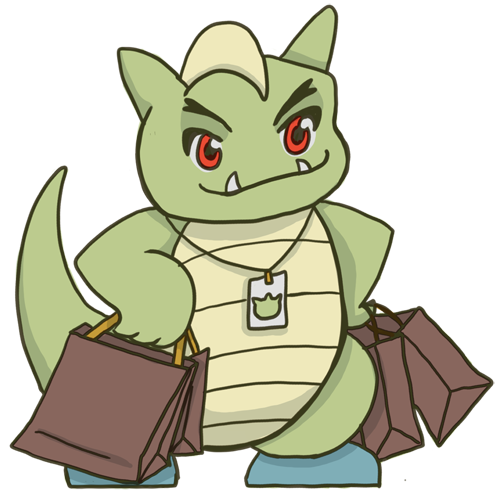 Artists and creators of original content are an important part of the fan convention experience. Each year we've celebrated this fact by offering discounted space for local talent to sell their commissions, prints and other handcrafted goods. Please note that commercially packaged items are not permitted in the Artist Alley area and should be sold in the Vendors section.
Artist Alley spaces are designed for one (1) artist per table. If you bring a second artist to sell at your space that is not a part of your group/studio, only the primary artist (the one applying) will be listed as appearing in all event-related materials.
Prior to applying, please review our Exhibitor Policies.
To apply, click the "REGISTER FOR ARTIST ALLEY" button above, and then select Exhibitors. From there, select Artist Alley. Select "Join waitlist" and complete your information to apply. Once approved, payment will be processed and you will be notified. If you aren't approved, we will cancel your order and let you know.
Please note: Power, Internet, and parking are not included with your booth. You can order these services directly from the Prime F. Osborn III Convention Center by using this form once your space is confirmed.
QUESTIONS? Contact Jessica at Jessica@GreenMustard.com
2023 Artist Alley
3D Propsplay
A.C. White Illustrations
ACE Attire
Aneeon Art
Art by Quinton
Artful Sunshine
Ash & Em Corner
Atelier in April
Babes, Games & Geeks
Banana Planet Co.
Bebop Bounty Big Band
Blue Phoenix Metal Works
Bornasin
BreakPoint Laser Engraving
Bubbly Sheep Creations
C. S. Cooper – Australian Author
Calcifer Curse
Captain Bravo Creations
Cathbiscuits
Cats N' Crafts Studios
Celchuno
CelestialxDragon Productions
Chiffon Galaxy
Chottobonita
Chunkie Bunnie Art
Chupakaibra
Chzyshenanigans
ClaradactylCo
Coco Bean Crafts
Conjunx Endurae
Cosmic Void Gifts
Costume Event Info Booth
Darwin Rose Studio
DearDiv
Death Over Decaf Art
Denshi Robot
Desired Effect Dice
Digitoonie
DollyFangs_
Dovah Design
Dragonsgate
Dyvex
E.S. Barrison – Author
Edens Crafty Corner
EienArt
Electricfrank3n+ Darkestlariatt
emberworks by ashe
Enderbones
Errant Mush
Fantasy Chibi
Fauxy Doodles
Fiveboos
Flower Flame
Fluffy Butt Arts
Freshcasserole Art
Funky_Charms 12
Gazeki Art
Gerry Draws
Grande Alchemy
Gravity Gremlin
Gray's Artwork
Gremlin Art and Design
Hanami Station
Hans Pins
Hatter Pins
Hattypantaloons
HeyImCarlyJ
Hoo? It's Claire
Horns 'N Halos
Ibble's Scribbles
JessHeartzArt
Jilleekins Art
Joylychi
Kawaii Moon Kanzashi
Kawaii Satori
Kawaiistarz
Kiora Slate
Kittykaya
Kolackitty
kreaturekitchen.com
Kryptid Keeper Art
kurapixel art
Lalaineartgeek
Lalamy Designs
Layla Ali 21Cosplay
LenLenCreates
Lessamao
LimitBroken
Lovechu Creations
Luria Hirai
MadshyArts
magicmerchdesigns
Magpie's Oddities
Malicious Society
Melting Mythology
Meowitsmari
Mischief maille
Mojo97
Monster of the Week
Moopahcreations
Mr. Saturated
muni_muni.art
Murcles Art
MyFebronia & Mistenart
Narriose
Neal-Illustrator
Niji Oni Art
Nikkosplay
NiMochi LLC
NinjaNiko Comics LLC
Noise Complaint
noodlenavi & tashimione
OKannibals
Olde Alchemy Soap
Pagu
PD Steamworks
peachcalamri
Phenomenal 3D Prints
Pluviiox
PLVNTFVCE
Pop Twilight
Pretty Little MJ
Pure Alchemy Soaps
RadJinja Art
Rainbow Rose Chainmaille
Riot Rivets
RMB Pins
Rotten Girl Gang
Rowyn
SAAIIRO
SandovalStudios
Sen-chan's Art
Sew Southern Store
Siren's Trinkets & Crafts
Sleepy Club
Sleepy Sapphire
Sleepy Sapphire
Sleepy Tofu Co.
Sopebbeads
Sprout.Design
STARINMYPOCKET
StegoCat
Stellica
Sunshine Design Shop
Sworderailer
Sykopop
Te Tyme
Teaga Candles
The Boring Store
The Delta Fleet
The Evergreen Burrow
The Flying Tacoz
The Hooded Fox
The Mimikyute Guy || Dupe
The Ocarina Girl
The Shop in the Mushroom Woods
The Shoppe of Many Things
The Threaded Scale
TheGaMermaid
To The Ends
Token Taverns: An Arcade Bar Documentary
Trede Studio
Vanillexv
VatsOfGoop
Vee Art Studios
Weeb Book Club
Whimsy Kei
Willow Wisp Forest
winterelley
Wynnwood Ave.
Zoe Volf
Zorina Art